Palm Music Player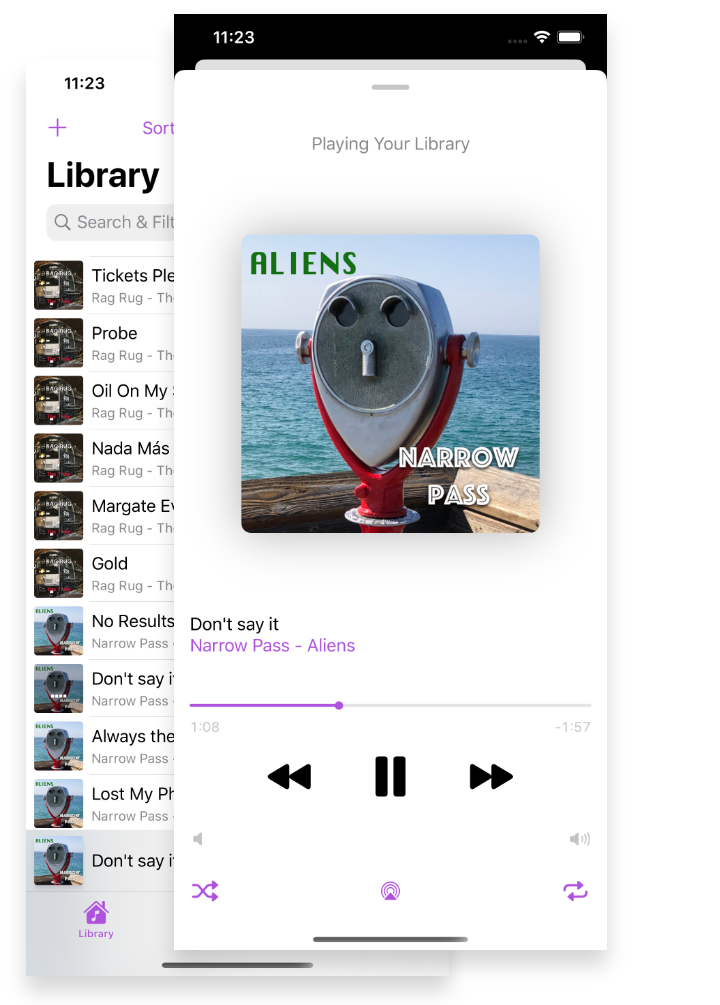 Import your music collection from a network share, download folders on your device or link to Apple Music Library all in one place.
Create combined playlists from different sources.
Features manual and automatic playlists, full control player, Air Play and Carplay.
Once imported the music is available to play offline.
Getting Started
Import music from SMB Network Share
Note, refer to your computer's operating system user guide how to set up such share.
For Mac you can go to
https://support.apple.com
and search for:
set up file sharing
Select 'Library' tab
Tap '+' in the upper left corner' tab
Tap 'Copy From Network Share Or Folder' tab
Go to 'Browse' view and tap on '...' circular button
Tap 'Connect to Server'
Type the server IP address e.g.: 192.168.1.10 (this is the address of a server with a network share you have set up earlier)
You may need to enter your username and credentials
Connect to the server
Browse to the audio file/files you want to import
To import just 1 file tap on it
To import multiple files at once tap 'Select', mark the files and tap 'Open'
Import music from a folder on your device
Select 'Library' tab
Tap '+' in the upper left corner' tab
Tap 'Copy From Network Share Or Folder' tab
Go to 'Browse' view and tap on 'On My iPhone/iPad' or any other folder you have access to
Browse to the audio file/files you want to import
To import just 1 file tap on it
To import multiple files at once tap 'Select', mark the files and tap 'Open'
Link to the music from your Apple Music Library
(Note, you can only link to the music you have downloaded to your device. Go to Apple Music app to download them from iCloud if needed)
Select 'Library' tab
Tap '+' in the upper left corner' tab
Tap 'Link From User Music Library'
Browse to the audio file/files you want to link to (Again, you will only see the music downloaded to your device)